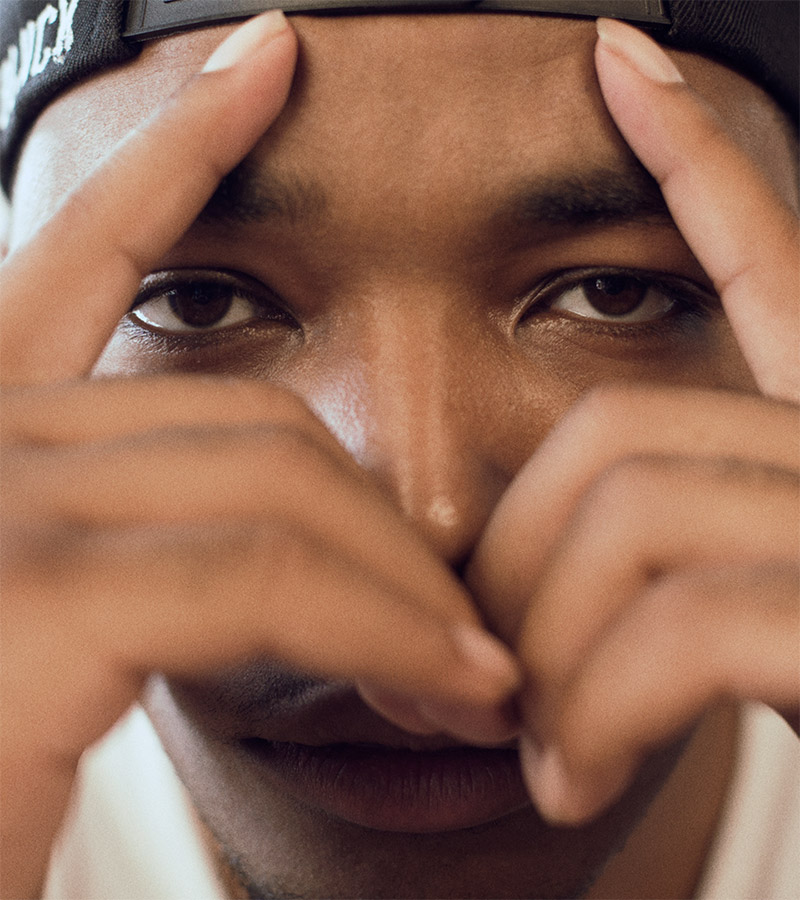 Firmly based in West Coast rap, South Central native Cozz was born Cody Osagie, a birth name that also became the title of his calling-card single.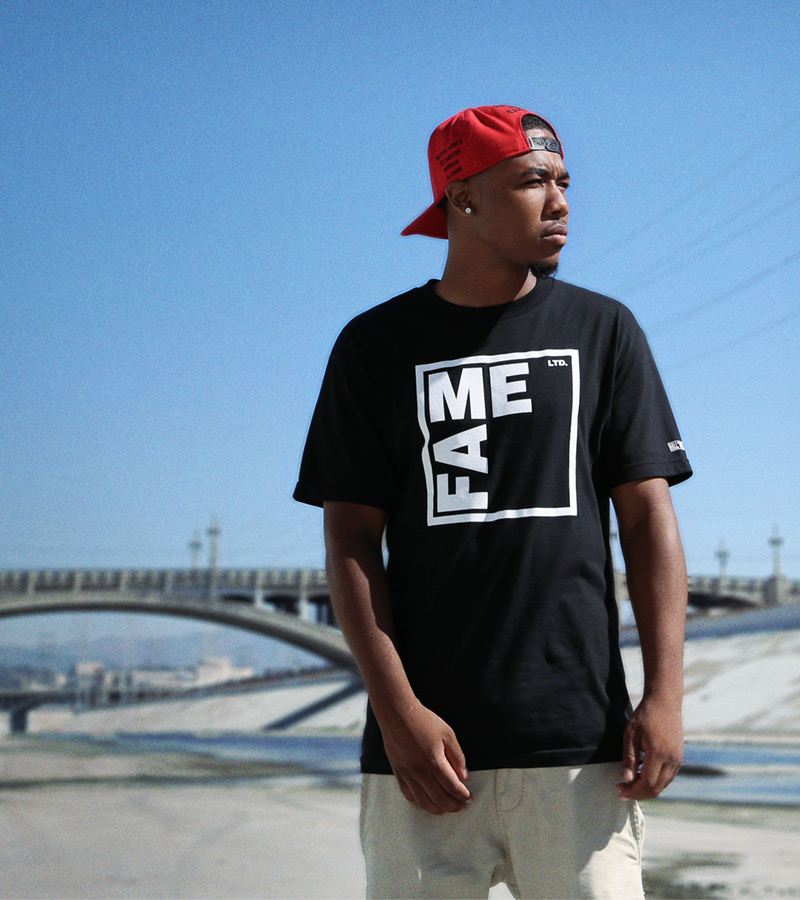 Uploaded in early 2014, his introspective cut "Dreams" hit the net hard and impressed rapper J. Cole, who signed Cozz to his Dreamville imprint.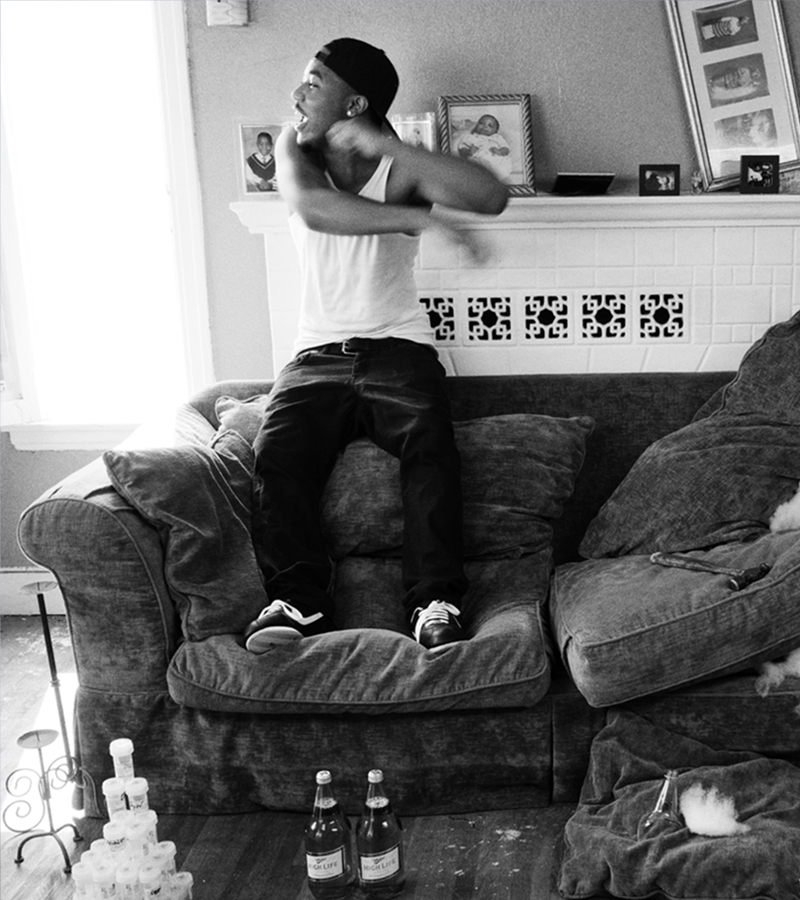 The track landed on Cozz's 2014 debut, Cozz & Effect, which also featured the Meez-produced single "Cody Macc."
Cozz
Ari & Cozz perform Backseat
Ari & Cozz performed 'Backseat' live from Ari's debut EP, PHO.
Bas - Dopamine ft. Cozz
Bas returns with a set of visuals for his track "Dopamine" featuring Cozz.
#TooHighToRiot
Cozz - Don't Breathe
Presented by All Def Digital & Sony Films, the dark & eerie new video finds Cozz spitting his lyrics to the backdrop of clips from the upcoming movie, "Don't Breathe"
Cozz - My Side
Just in time for tour, Cozz drops the latest visual from his mixtape, Nothin Personal. "My Side," opens up with Cozz in an empty lot in Long Beach, as he reminds us of where he came up. "I keep my Gs right by my side/They keep they piece right in they ride," he raps over Meez's production, who is also featured in the new clip.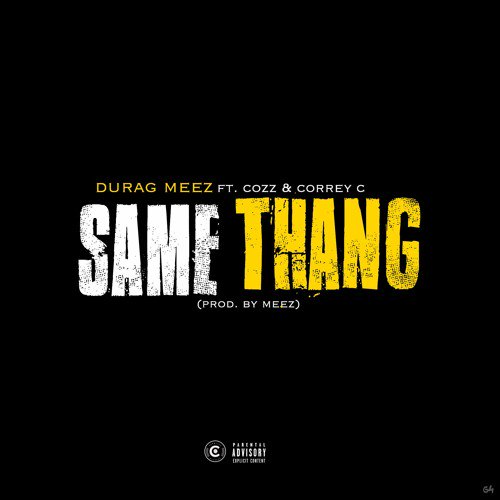 Cozz - Same Thang ft. Durag Meez & Correy C
Cozz drops a single off of Committee/Inglewood producer, Meez's upcoming Untitled Project.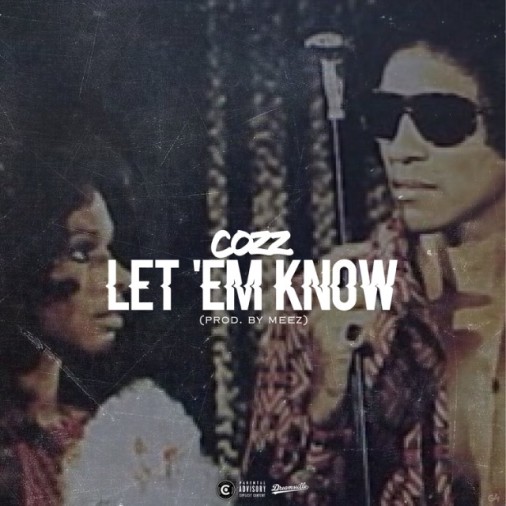 Cozz - Let 'em Know
Cozz lets loose another freebie with "Let'em Know." Produced by Meez, Cody Macc continues to throw out gold in 2016. Check out his latest mixtape "Nothin'Personal"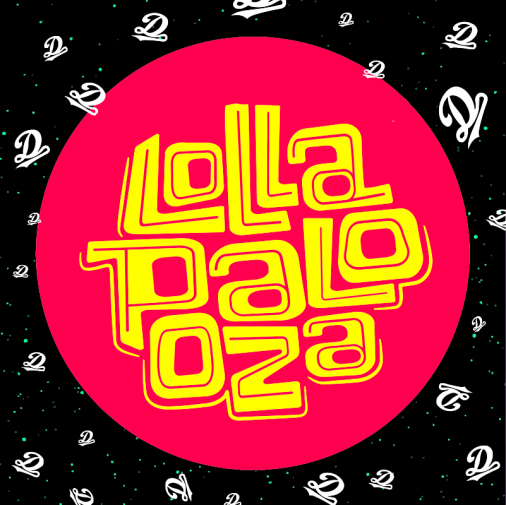 Dreamville x Lollapalooza
Dreamville is set to perform at the 25th annual Lollapalooza festival in Chicago this summer!
Details + Tix @ Lollapalooza
Cozz - Halftime Show
Cozz dropped a loose studio session and video filled with raw motivation to continue putting in work with "Halftime Show."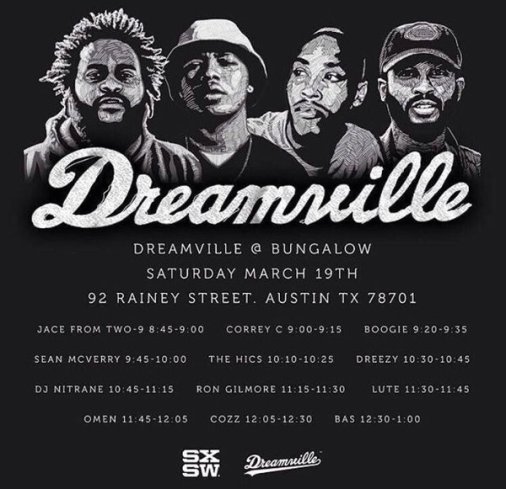 Dreamville x SXSW
Dreamville is taking over the SXSW Bungalow on March 19. Performances include Bas, Cozz, Omen, Lute, Ron Gilmore and more!
Entry is free with a SXSW Badge or $10 at the door.
Cozz - TABS
Check out the visual for the Cozz track "Tabs" ft. Bas. The Meez produced, Committee x FIENDS colab comes off his most recent, critically acclaimed mixtape Nothin Personal. The tape is available for free download now via Dreamville and be sure to check out Bas' forthcoming debut album release Too High To Riot when it's available March 4th.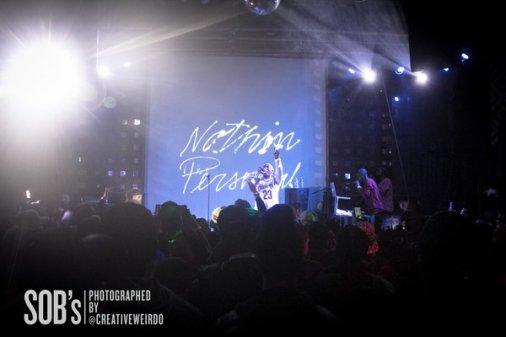 Cozz "Nothin Personal" hits NYC & LA
Cozz performed back to back shows in NYC and his hometown, LA this week. The crowd was excited to experience Cozz's first solo sets. BAS also surprised the LA crowd with high energy performances of 'Tabs' and 'I Need That'.
Check some photos from the shows below!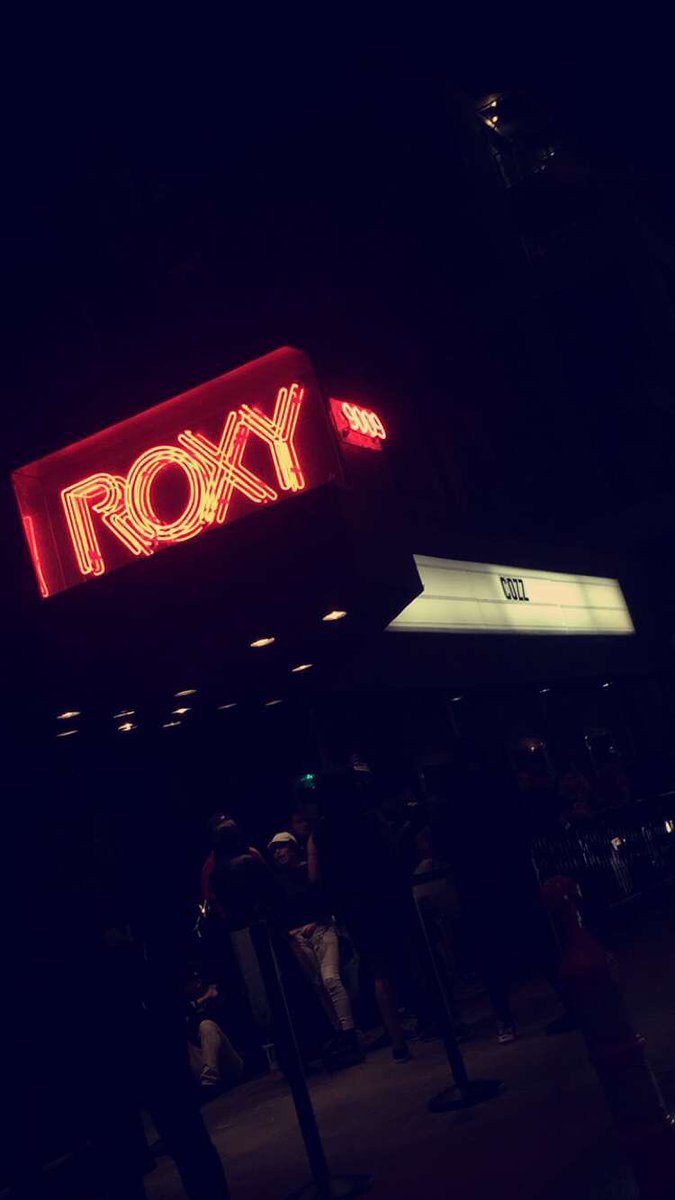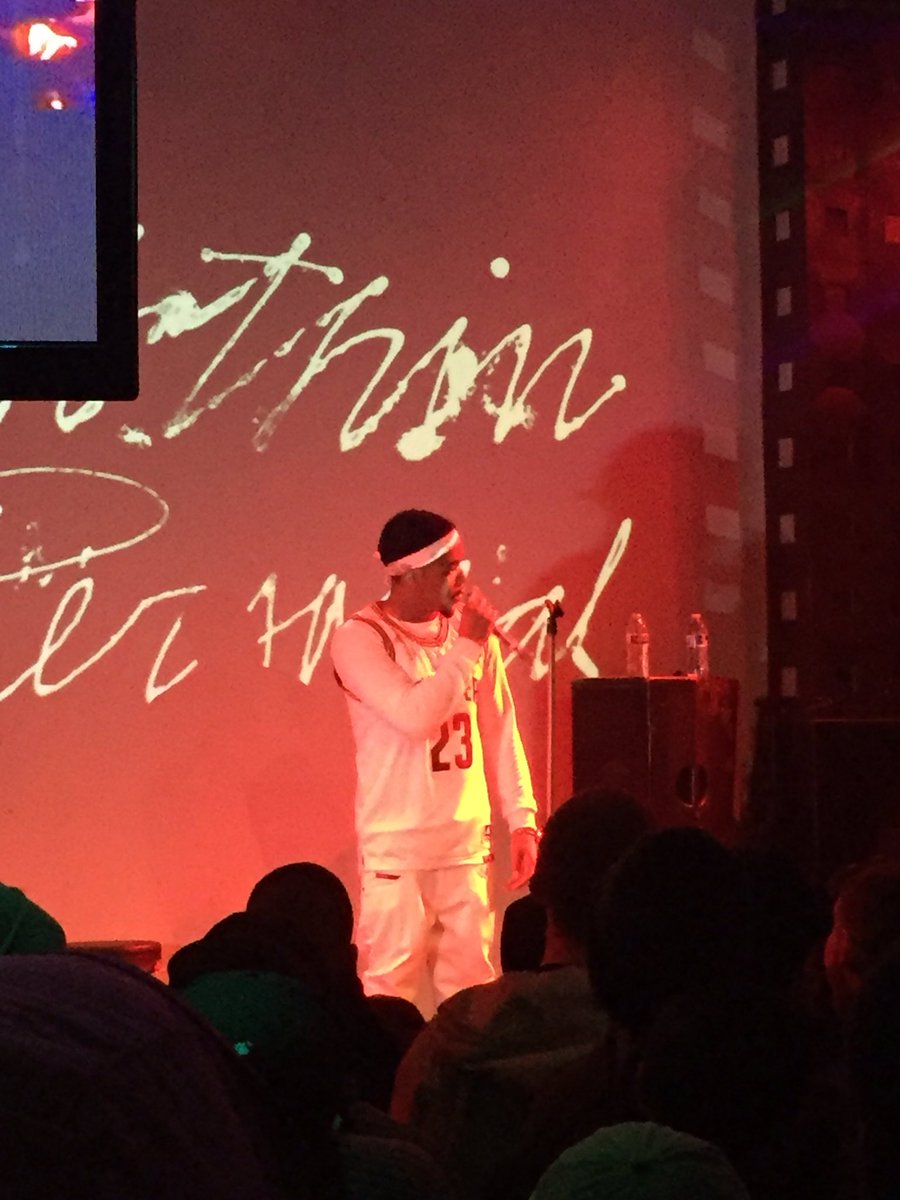 COZZ - Arts & Raps
Dreamville's very own Cozz, joins the kids to answer why people drink dirty Sprite. See how it all goes down in this week's episode of Arts and Raps.
#MitteeGang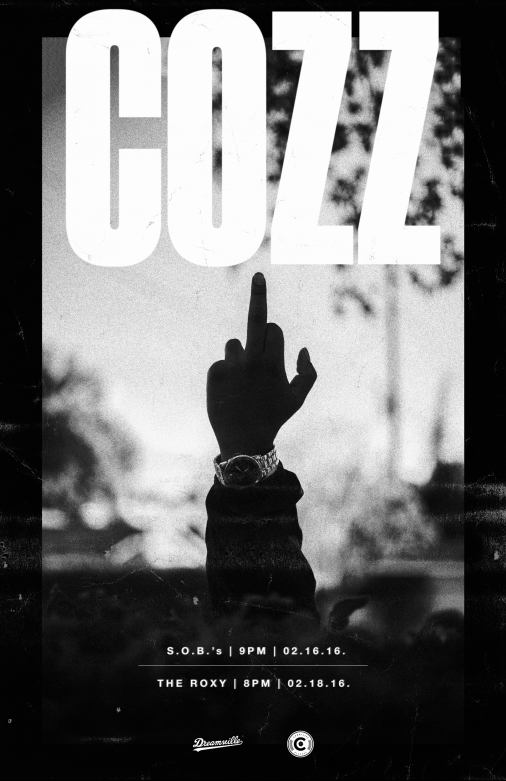 Cozz Announces NY and LA Shows
Cozz announces two back to back shows on the East and West. Ticket info here.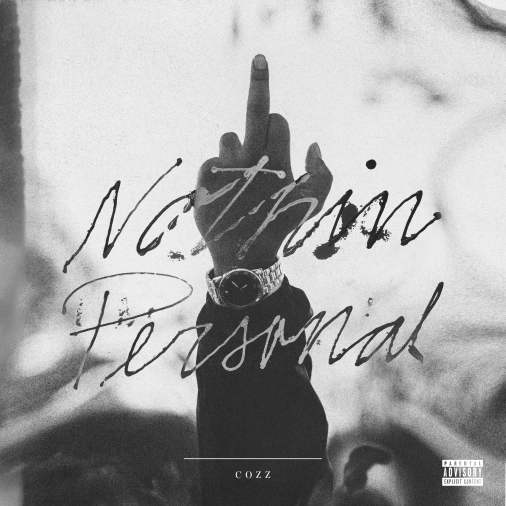 Nothin' Personal
Cozz aka Cody Macc is back with his second offering. 'Nothin Personal' is a free mixtape brought to you by Cozz & Tha Committee Records/Dreamville Records. Entirly produced by Meez with features from Bas, Boogie, Corey C, and FreeAckrite.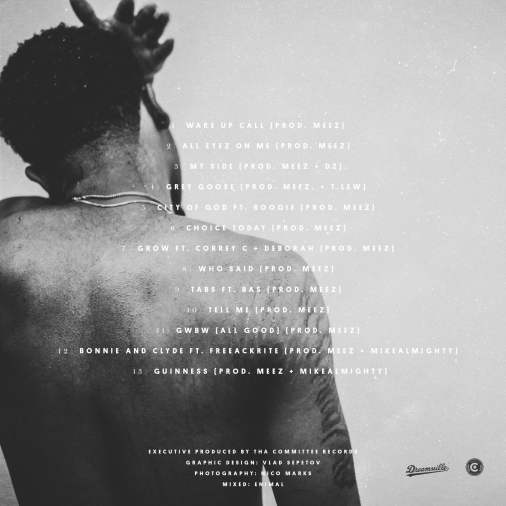 Cozz - "Who Said"
A day before the tape releases. Cody Macc gives us a glimpse at whats to come. Produced by in house Mitte Gang producer Meez, the track is the third song to be released off of Nothin' Personal. Who said Cody ain't the man?
Cozz unveils "Nothin Personal" Covers + New Song "My Side"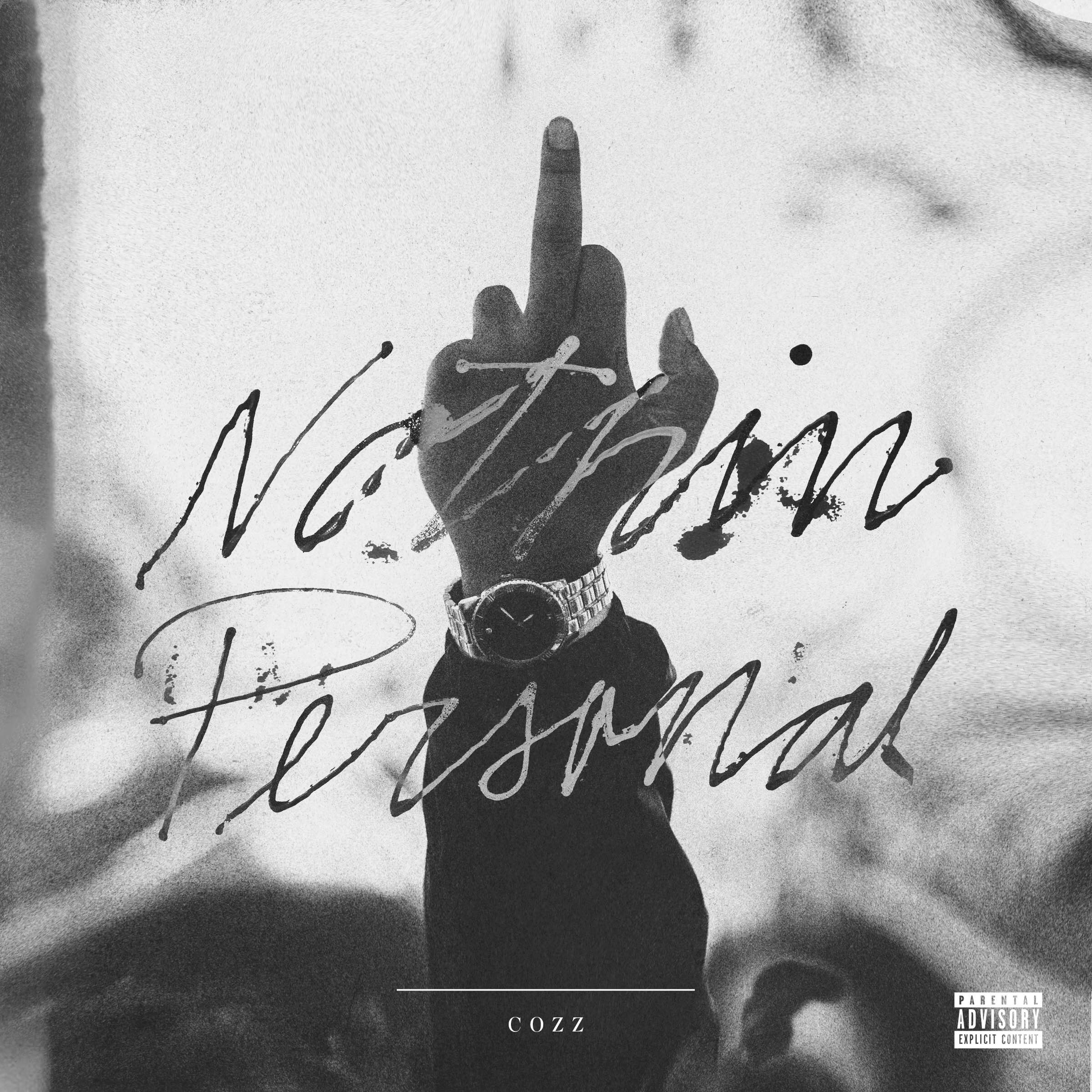 Cozz blesses us with the latest cover art and tracklisting to his upcoming mixtape, Nothin' Personal. Following his debut project, Cozz N Effect, "Nothin' Personal" showcases a years worth of growth from the LA based MC. The 13 track mixtape was almost entirely produced by Committee's own Meez and features appearances from Dreamville lablemate Bas, as well as Boogie, Corey C and Freeackrite. To celebrate the New Year, Cozz gives us a sneak peak at the tape with a new song "My Side". Check it out below.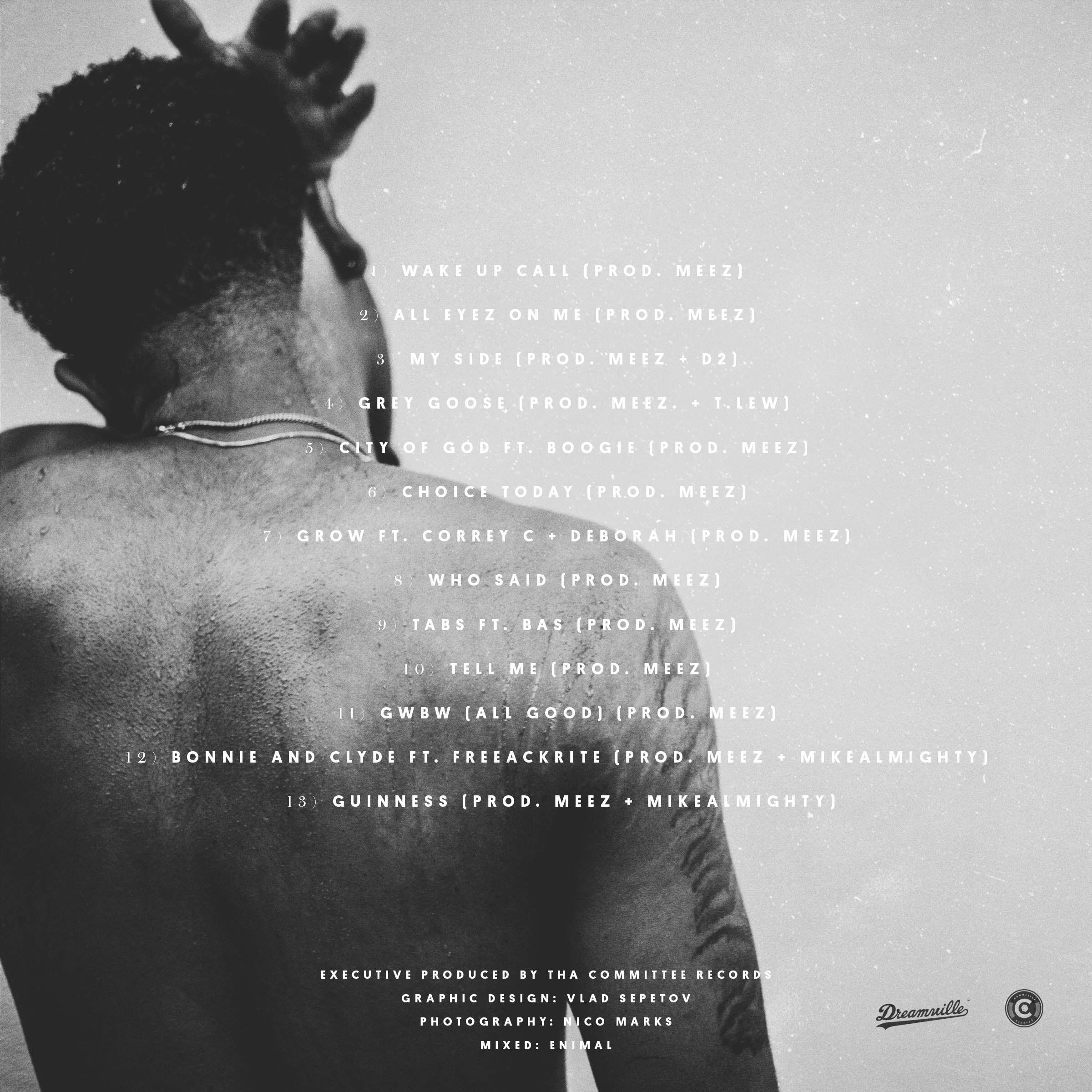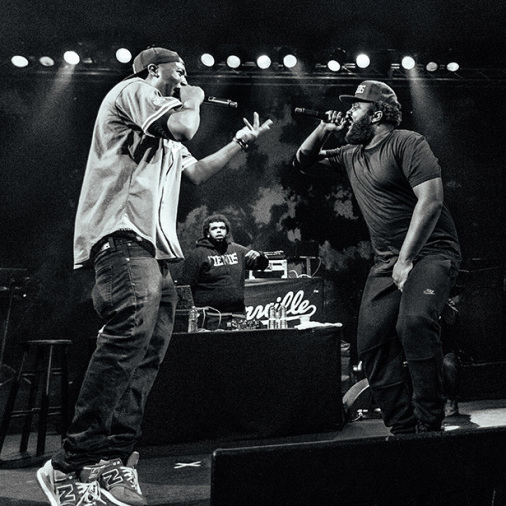 Bas, Cozz MTV's Artists to watch in 2016
Sound of MTV just announced their  50 Artist to Watch in 2016  list and it includes well-deserved labelmates, Bas & Cozz. The Dreamville rappers are set to release their respective projects in 2016.
#NothinPersonal #TooHighToRiot
Trailer: Cozz - Nothing Personal
Cozz – Nothin Personal
1/4/16
Mitte Gang
J. Cole: Road to Homecoming – Fuck Money, Spread Love (Episode 1)
Go behind the scenes as J. Cole stops in New York, London and North Carolina to get 2014 Forest Hills Drive release ready.
Download the HBO NOW app to stream HBO movies and series on Apple TV, iPhone, iPad, Android Phones, Android Tablets, Fire Tablets, Chromecast, and Roku. Start your 30-day free trial to see: itsh.bo/itshbonow.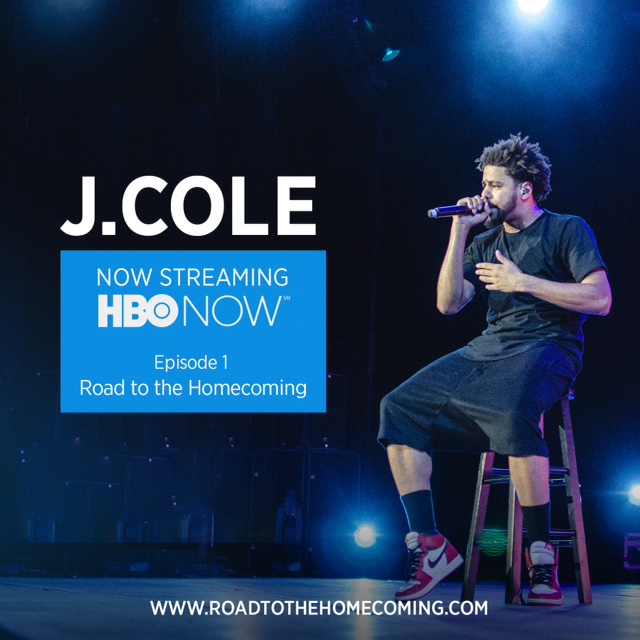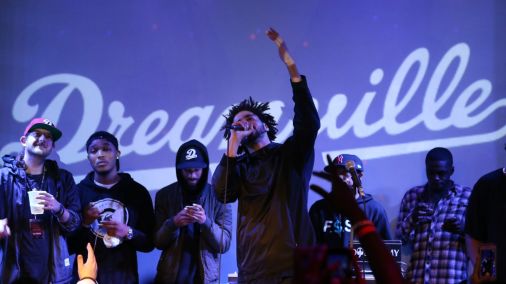 ROTD2 Crawl in NYC
NYC received a special treat last night after Dreamville decided to bar crawl to celebrate the release of ROTD 2.  The crawl stops were announced through subway flyers and eventually caught up online as fans tried to track the impromptu shows from stop to stop. Performers included  Cole, Bas, Cozz, Omen and Dreamville's latest signee, Lute.