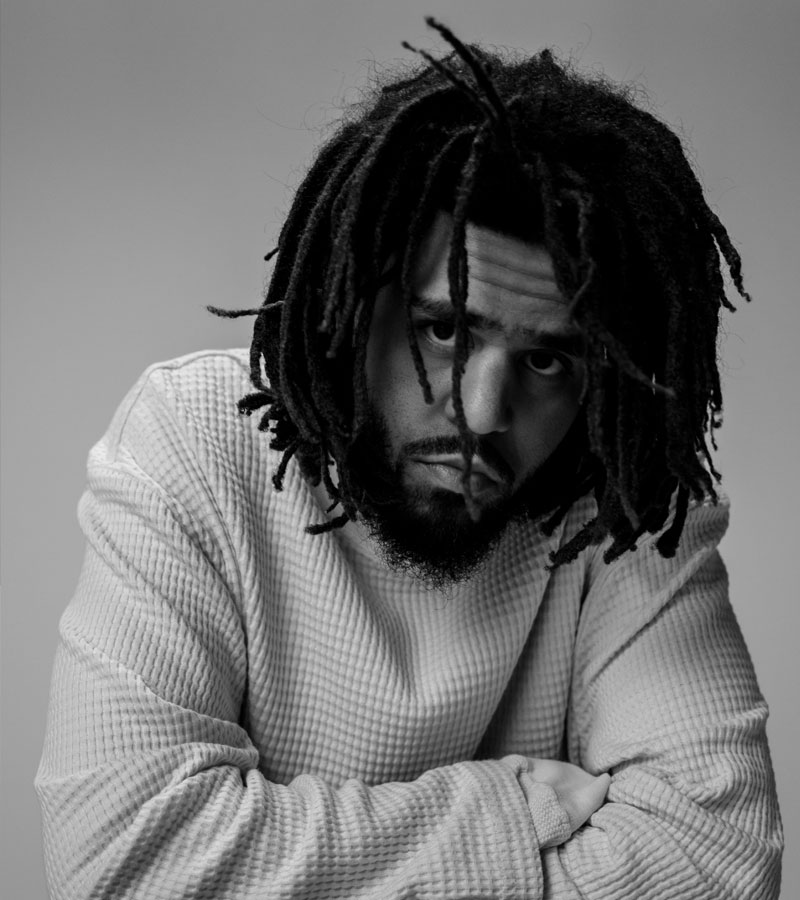 A North Carolina native, Cole grew up with a mother who loved rock and folk while his father was a fan of hardcore hip-hop artists like 2Pac and Ice Cube.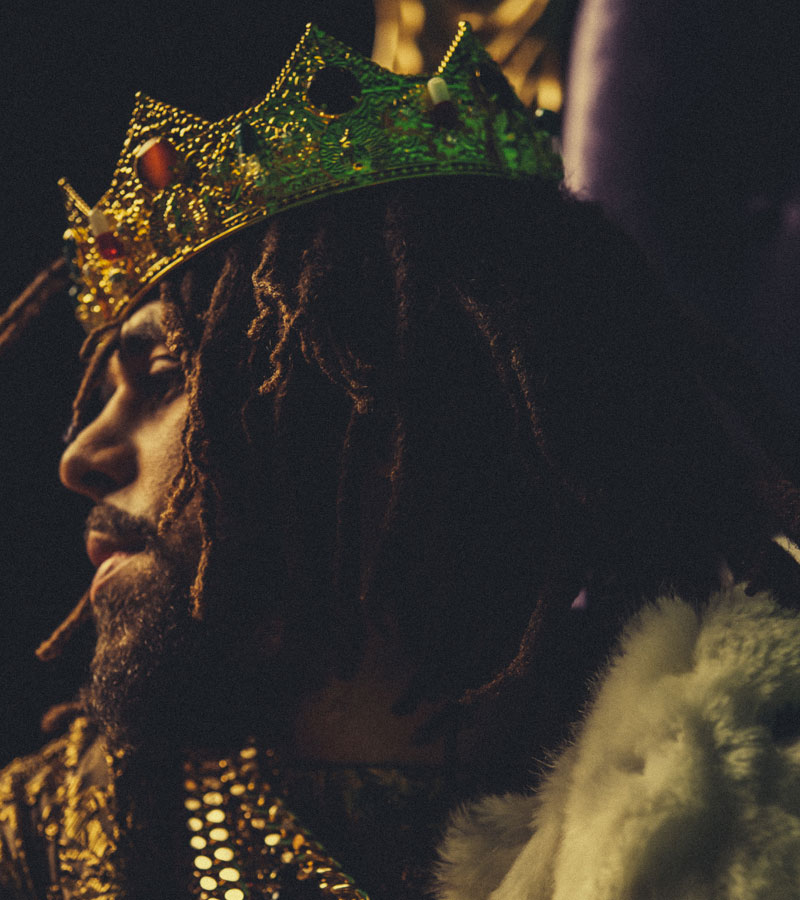 Since 2013, Cole has conducted an annual tour called "Dollar And A Dream" where fans willing to pay one dollar are treated to tracks from his early work.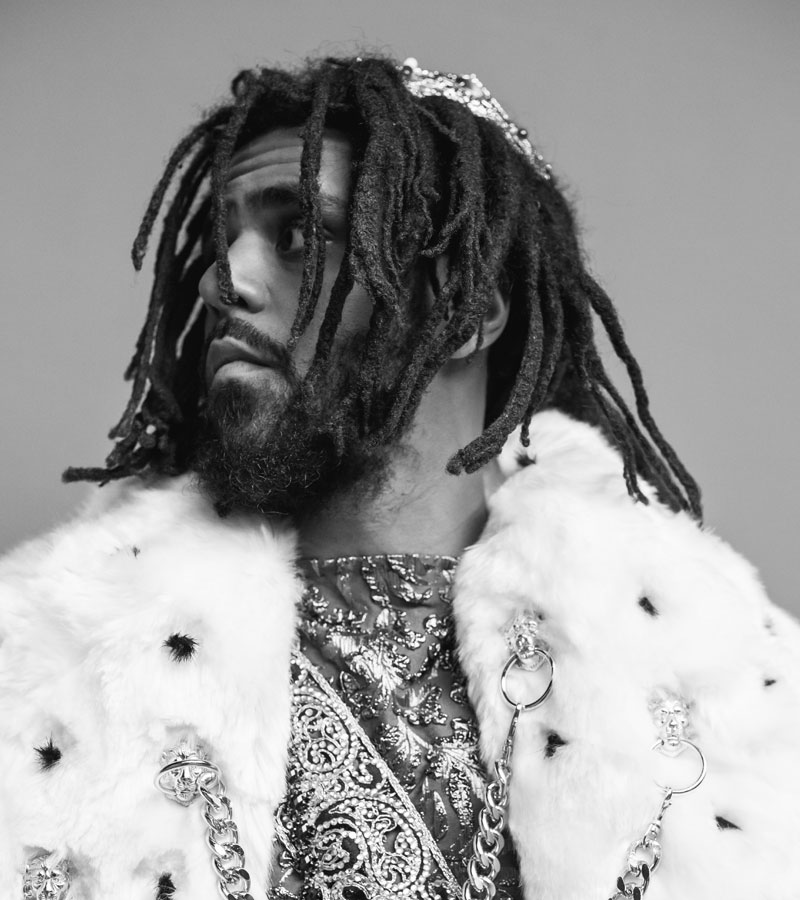 J. Cole was the first artist signed to Jay-Z's Roc Nation label who released his official debut, Cole World: The Sideline Story, which debuted on top of the Billboard 200. Featuring the single "Power Trip". Born Sinner followed in 2013 with guest appearances from Miguel, TLC, and Kendrick Lamar.
J. Cole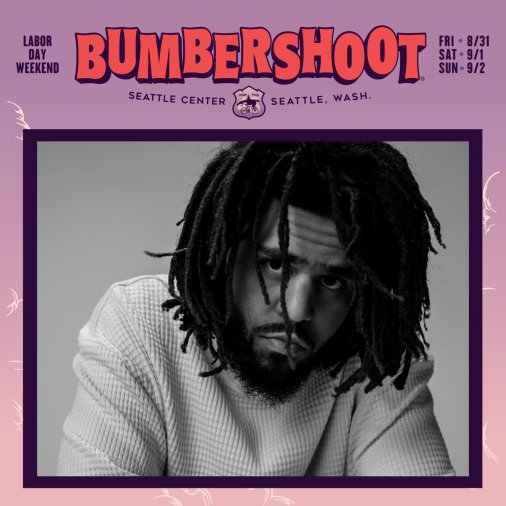 J. COLE TO HEADLINE BUMBERSHOOT
J. Cole is set to headline Bumbershoot, one of Seattle's largest cultural touchstones, along with The Chainsmokers and SZA.
Mass Appeal Movie Night w/ Scott Lazer & Anthony Supreme
During Coachella, Dreamvilles own Scott Lazer and Anthony Supreme sat down with Mass Appeal for Music Video Night. This intimate screening live from Palm Springs Art Museum. The Charlotte, North Carolina-natives discussed their backgrounds and how they both reconnected in LA while pursuing filmmaking. They broke down their individual and collaborative videos for J. Cole, Cozz, Bas, Lute, Ari Lennox, SAINt JHN, JID & Earthgang. They talked about their creative approach, the grind of touring and what they've learned from working with J. Cole.
J. Cole x Angie Martinez Interview at Salaam's House
Cole sat down with Angie Martinez last weekend before headlining Rolling Loud 2018. This 1.5 hour interview takes place within the confines of critically acclaimed music producer Salaam Remi's studio in Miami Florida.
KOD Out Now!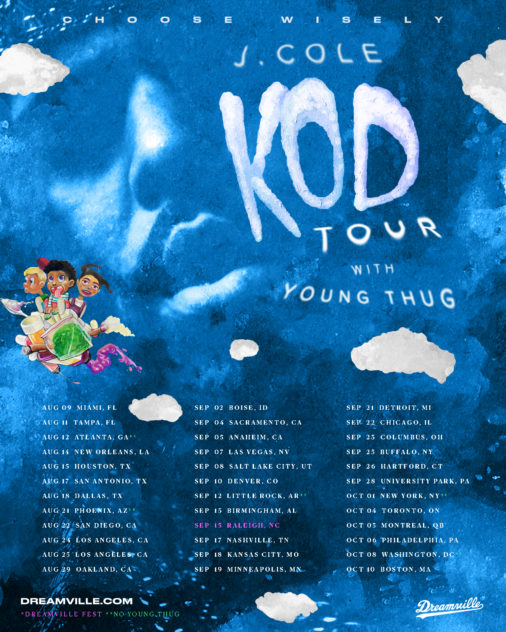 KOD Tour
Cole World is ready to hit the road later this summer. He's joined by none other than Young Thug. Tickets on sale Saturday 5/12.

8/9 – American Airlines Arena / Miami, Fl. / Tickets
8/11 – Amalie Arena / Tampa, FL. / Tickets
8/12 – Infinity Energy Center / Atlanta GA. / Tickets
8/14 – Smoothie King Arena / New Orleans LA. / Tickets
8/15 – Toyota Center / Houston TX. / Tickets
8/17 – AT&T Center / San Antonio TX. / Tickets
8/18 – American Airlines Center / Dallas TX. / Tickets
8/21 – Talking Stick Resort Arena / Phoenix AZ. / Tickets
8/22 – Viejas Arena / San Diego, CA. / Tickets
8/25 – Staples Center / Los Angeles CA. / Tickets
8/24 – Staples Center / Los Angeles CA. / Tickets
8/29 – Oracle Arena / Oakland CA. / Tickets
9/02 – Taco Bell Arena / Boise ID. / Tickets
9/04 – Golden 1 Center / Sacramento CA. / Tickets
9/05 – Honda Center / Anaheim CA. / Tickets
9/07 – T-Mobile Arena / Las Vegas, NV. / Tickets
9/08 – Vivint Smart Home Arena / Salt Lake, UT. / Tickets
9/10 – Pepsi Center / Denver CO. / Tickets
9/12 – Verizon Arena / Little Rock, AR. / Tickets
9/13 – BJCC Arena / Birmingham, AL. / Tickets
9/15 – Dreamville Fest / Raleigh, NC. / Tickets
9/17 – Bridgestone Arena / Nashville, TN. / Tickets
9/18 – Sprint Center** / Kansas City, MO. / Tickets
9/19 – Target Center / Minneapolis, MN. / Tickets
9/21 – Little Caesar's Arena / Detroit MI. / Tickets
9/22 – Allstate Arena / Rosemont, IL. / Tickets
9/23 – Schottenstein / Columbus, OH. / Tickets
9/25 – KeyBank Center** / Buffalo NY. / Tickets
9/26 – XL Center** / Hartford, CT. / Tickets
9/28 – Bryce Jordan Center / University Park, PA. / Tickets
10/01 – Madison Square Garden / NY. / Tickets
10/04 – Air Canada Centre / Toronto CA. / Tickets
10/05 – Bell Centre** / Montreal QB. / Tickets
10/06 – Wells Fargo Center / Philadephia, PA. / Tickets
10/08 – Capitol One Arena / Washington DC. / Tickets
10/10 – TD Garden / Boston MA. / Tickets
Genius series Framework talks "ATM" Video With Director Scott Lazer
Dreamville's own Scott Lazer sat down with Genius to talk the making of "ATM."
KOD Out Now!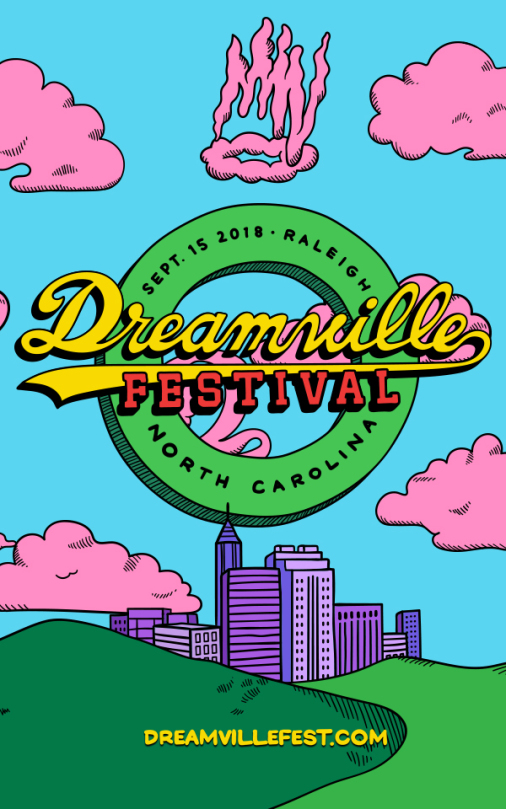 Dreamville Fest Coming Sept 15th
We did our best keeping it a secret and finally, we can share it with the world. We are launching our very own festival this September in North Carolina. Dreamville Fest is on the way! Follow the socials @DreamvilleFest and go to DreamvilleFest.com for tickets!
J. Cole - Kevin's Heart
J. Cole releases his second video from the album 'KOD' titled "Kevin's Heart. The video features the legendary comedian for this one.
Directed by Scott Lazer & J. Cole
KOD Out Now!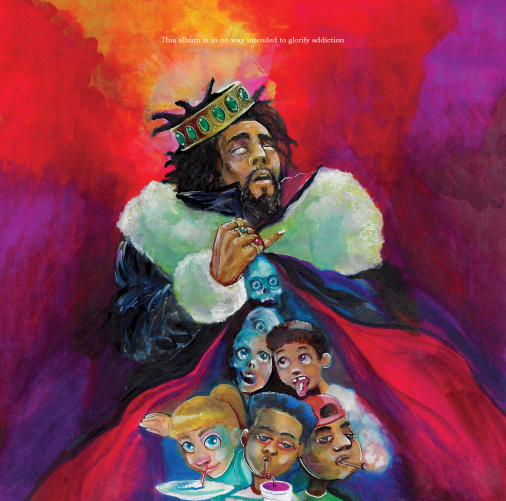 KOD
This is J. Cole's 5th studio album. 'KOD' which stands for Kids On Drugs, King Overdosed and Kill Our Demons takes us into a new world highlighting addictions of all sorts.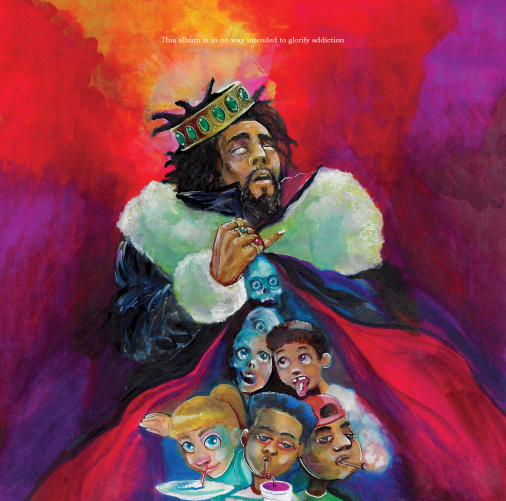 KOD
J. Cole releases his fifth studio album today titled 'KOD'. The new release sets up a great upcoming summer for the Dreamville Emcee. Cole World!
Listen to
J. Cole - ATM
Directed by Scott Lazer & J. Cole
KOD Out Now!
KOD Listening Event in NYC / London
J. Cole listening session for the album 'KOD' in New York City. Album available 4/20/18 on Dreamville Records.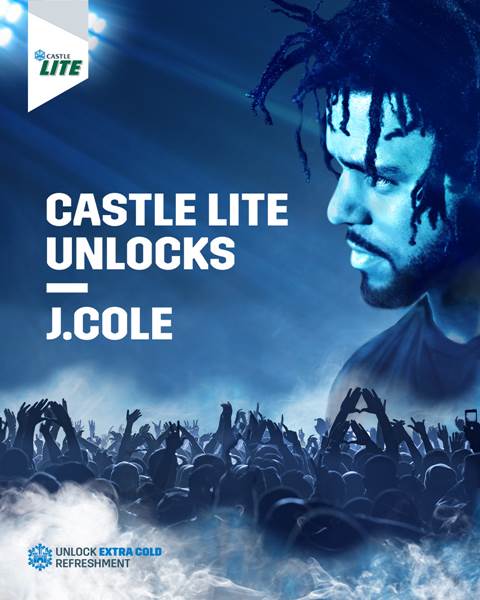 J. Cole To Headline Castle Lite In Nigeria
Catch J. Cole this April in Nigeria for Castle Lite annual concert. Info here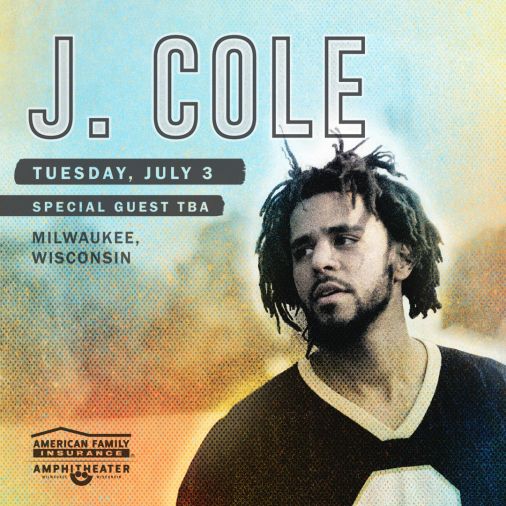 J. Cole To Headline Summer Fest
This July Cole World will be headlining American Family Insurance's annual Summer Fest in Milwaukee, Wisconsin.
Tickets Here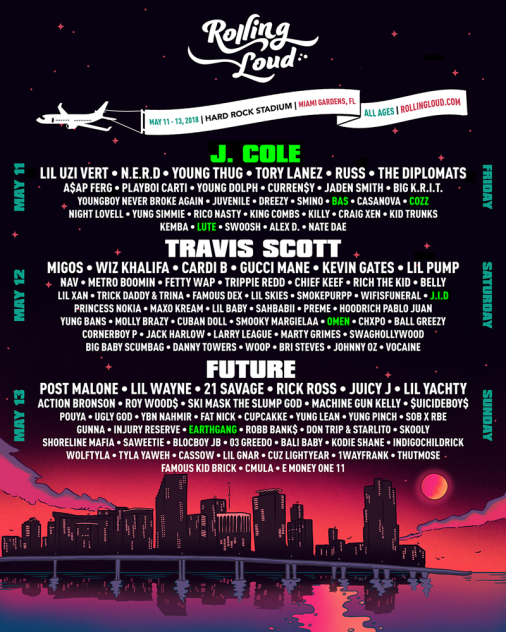 Rolling Loud 2018
The team decided to take over Rolling Loud 2018. Catch Cole, Bas, Cozz, and Lute on Friday. On Saturday Omen and J.I.D will grace the stage. And on Sunday our own EarthGang.
For tickets and more info click here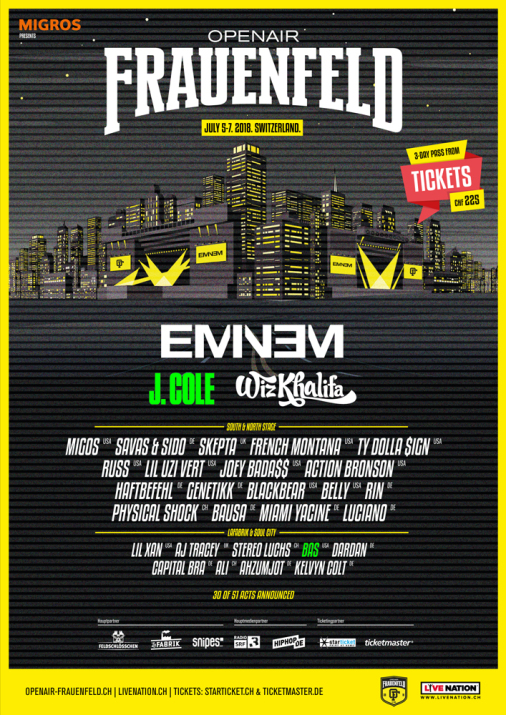 J. Cole and Bas at Openair Frauenfeld 18'
Catch Dreamvilles own this summer at Openair Frauenfeld in Switzerland.
For Tickets click here
J. Cole x No Jumper
Cole pulled up to Adam22's store to kick it for a moment which turns into a deep convo on spirituality and the great unknown.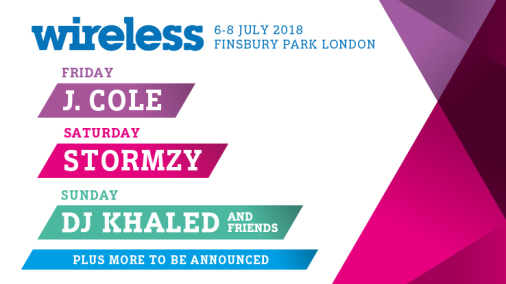 Dreamville @ Wireless
Catch Bas &  J. Cole, the main stage headliner, this year at Wireless Festival.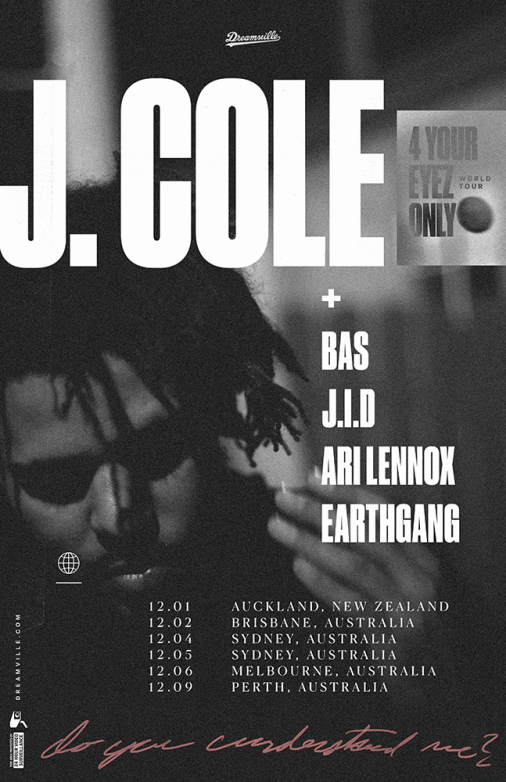 Australia Next Stop - 4YEOTour
The next stop on the highly successful and critically acclaimed 4 Your Eyez Only Tour continues next month in the down under. The whole team is looking forward to our fans in Australia.
#4YEOTour #Dreamville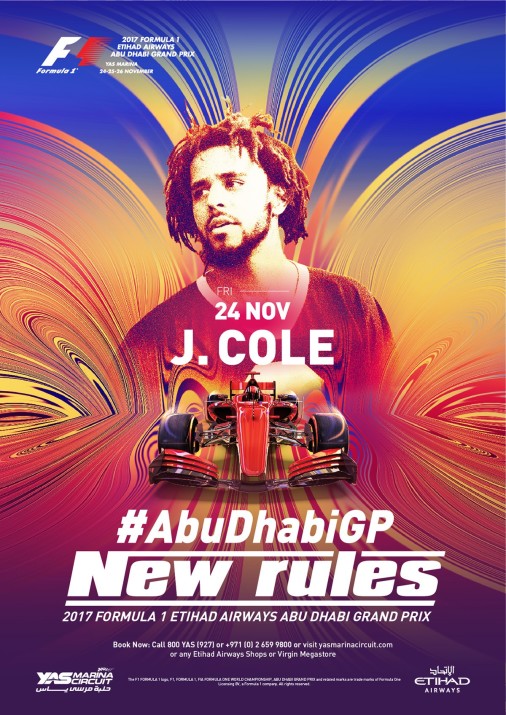 Cole To Perform F1 Weekend In Abu Dhabi
Cole season continues with him set to perform at the Abu Dhabi GP/Yasalam 2017 After-Race Concerts on Friday November 24th, 2017. #InAbuDhabi #JColeAtF1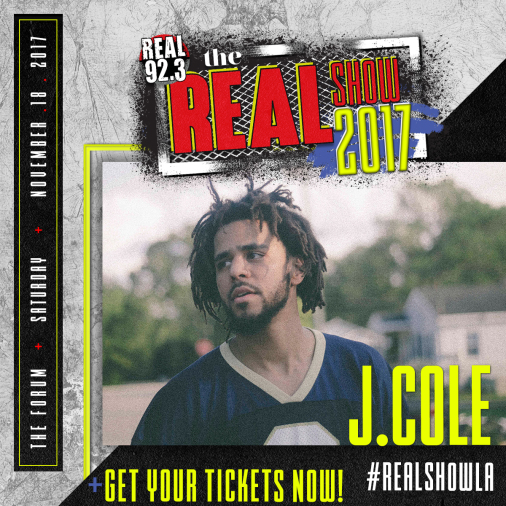 J. Cole Headlines The Real Show 11/18
J. Cole sets to headline Real 92.3 'The Real Show' concert Saturday, November 18th at The Forum in Inglewood California.
Purchase tickets here
here
See you soon.